---
Weekly DOJ Investigation Update
Week of May 2
DOJ Investigators observe off-duty safety instructions for recruit class.

City staff and DOJ exchange emails to begin planning for the third in-person site visit and additional virtual interviews.

City staff respond to additional document requests from the site visits, and meet to debrief and plan.
---
Mark Your Calendars: Community Meeting
Our next meeting will be May 23rd and located back at the DoubleTree. We will be meeting at our regular scheduled time for our breakfast meeting. Plan for checking to begin at 7:30am and the meeting to start at 8am.
You can register below for the upcoming meeting! As a reminder, please fill out the form SEPARATELY for EACH member of your family planning to attend. Thank you!
---
COVID-19 Free Testing & Vaccine
COVID-19 Testing & Vaccinations
As many of us begin the trek back to the workplace, some companies may require employees to get tested or vaccinated for COVID-19 before coming back.
Testing and vaccinations are offered by the city at no out-of-pocket cost. Please check out the Phoenix COVID testing and vaccination page for a list of events scheduled.
---
First Annual Officer Appreciation Water Drive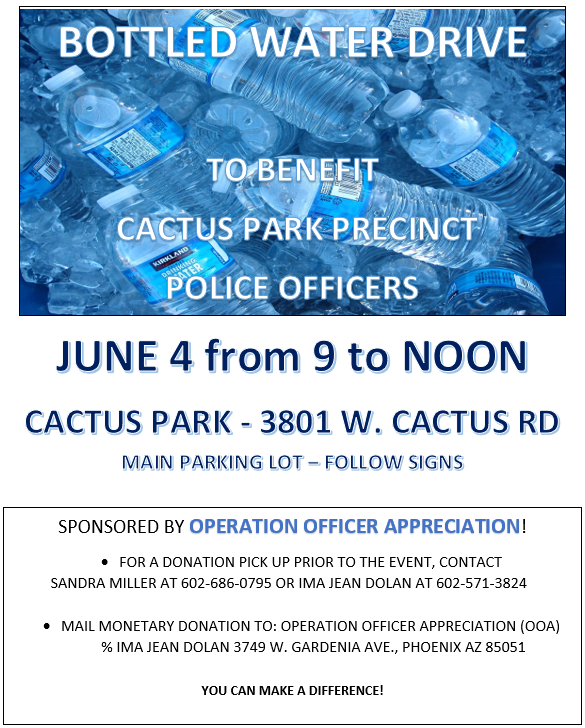 Sandra Miller is the head of the Officer Appreciation Program for the Cactus Park Precinct and has been for two and a half years. This program has provided snacks, water, pizzas, 6' sandwiches, bagels and cream cheese, cakes, etc. for the officers and civilian employees in the Cactus Park Precinct. They bought a new coffee pot to replace their broken one, and were able to get a refrigerator donated to the precinct when theirs died.
They are able to do this through the generous donations that they receive from the communities within the Cactus Park Precinct boundaries. Since May is the last of the association meetings for the summer, they won't be getting any donations until the meetings start up again in September, so they decided to have a water drive to help get them through as much of the summer months as possible. Their goal is at least 5,000 or more bottles of water.
June 4, 2022 from 9:00 am to noon is the scheduled date and time of the drive at Cactus Park, across from the precinct.
Please let your communities know about this project so that they can have a successful turnout and show of support for our "Boys and Girls in Blue" as well as the civilian support staff? If there is anyone that wants to donate water or cash, but will be unable to attend on June 4th, they will be happy to pick up their donations. Please contact any of the people listed below.
Sandra Miller
602-237-5669 [home]
602-686-0795 [cell]
Deanna Hulse
602-316-1731 [cell]
Ima Jean Dolan
602-571-3824
Phoenix Public Library Summer Reading 2022 Game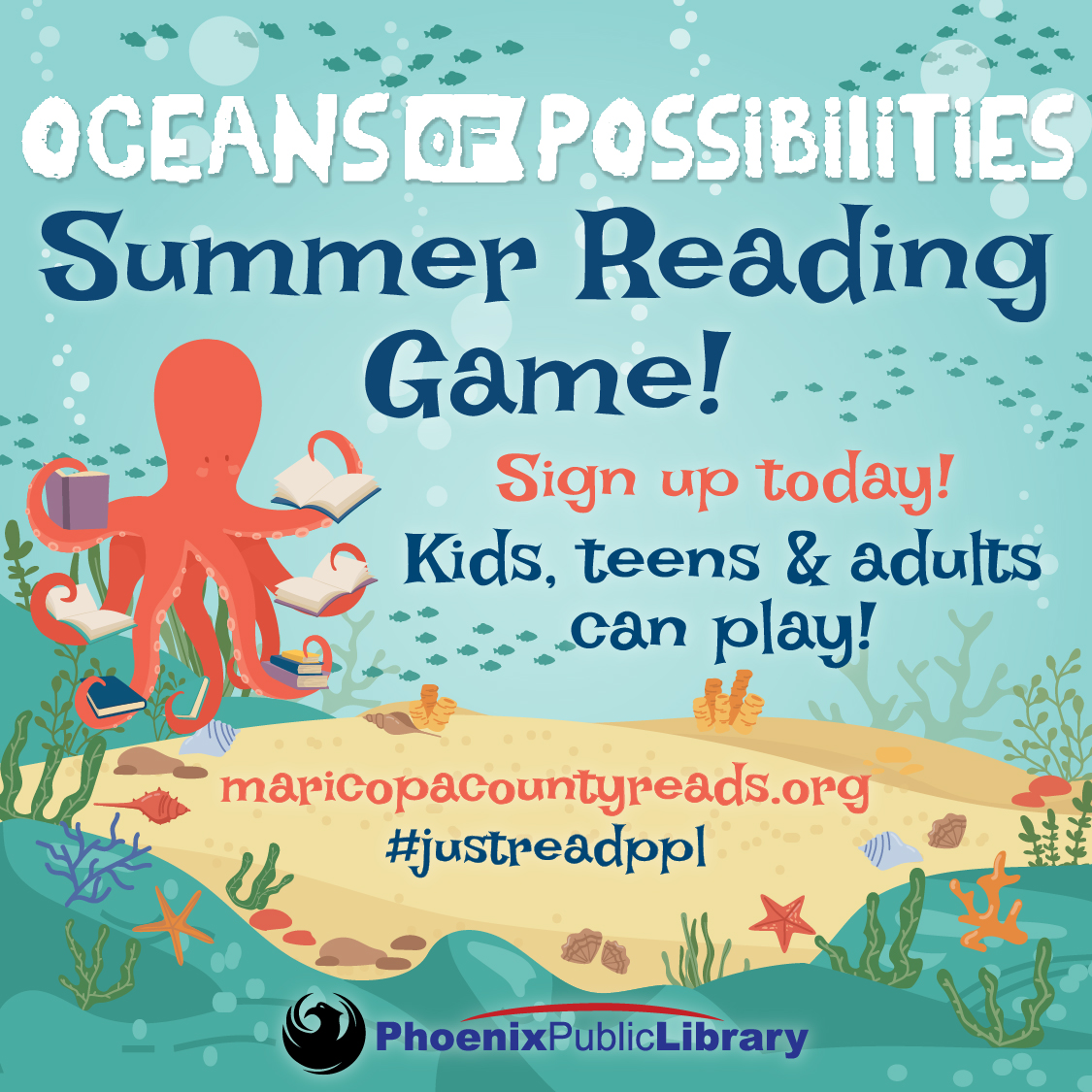 As of Sunday, May 1st, registration for Summer Reading 2022, themed, "Oceans of Possibilities" is open on maricopacountyreads.org and the game officially begins on June 1st. From June 1st through August 1st, participants are encouraged to read (and log) at least 20 minutes a day…and all reading counts! Throughout the 2 months of the game, those playing and achieving 500-1750-1,000 minutes read are eligible to earn special badges and prizes such as: free books, AZ State Park Passes, Phoenix Mercury tickets; free Rubios, Raising Caine's and Peter Piper Pizza meals. And those achieving 1,000 minutes or more read are entered into a drawing to win a Family 4 pack to the Superbowl Experience 2023 and more! Learn more by clicking here.
---
News From Deer Valley Unified School District
DVUSD Superintendent Makes 500th Classroom Visit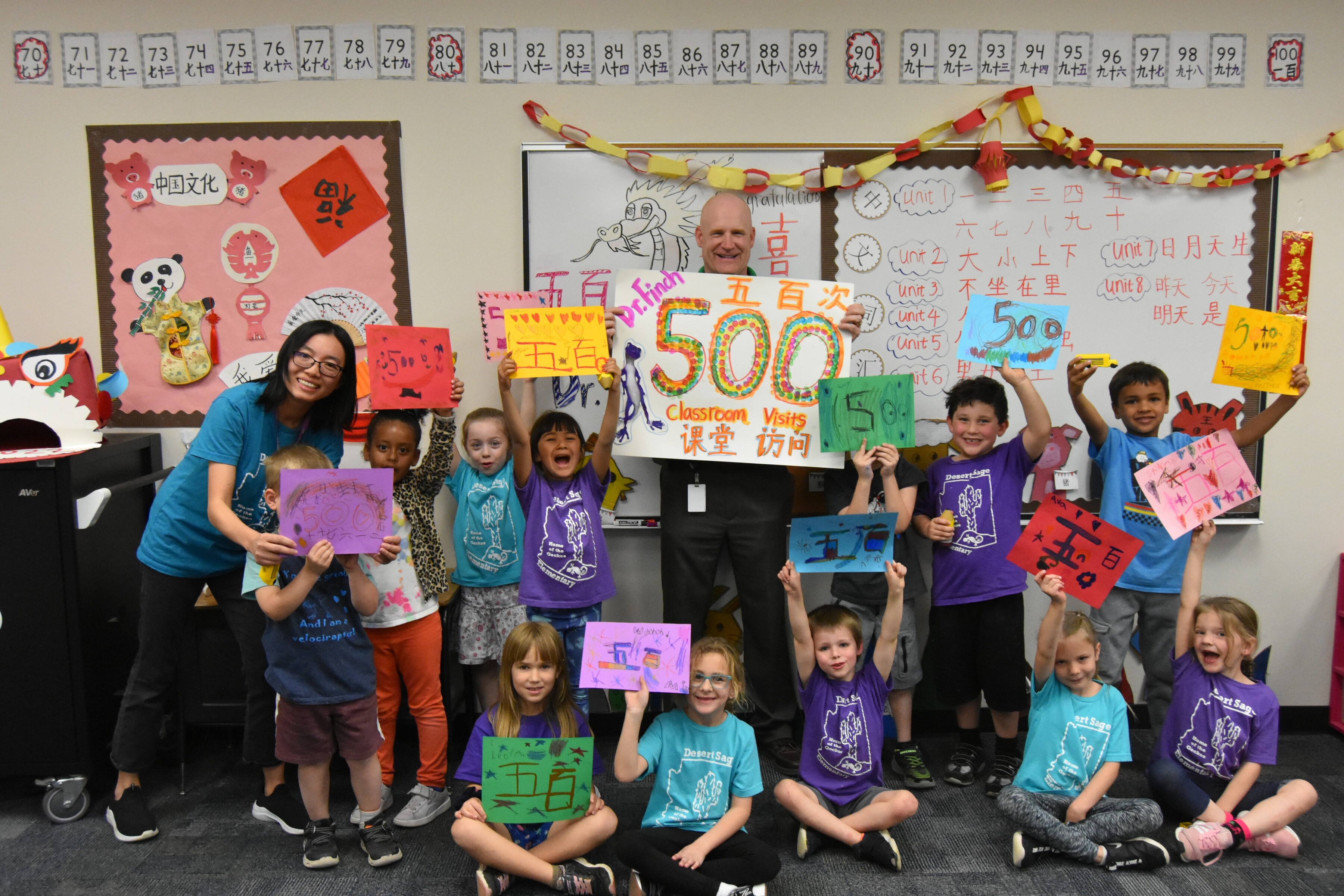 The kindergarten students of Mrs. Chen's Desert Sage Elementary School's class proudly held congratulations signs, as they cheered the arrival of Superintendent Dr. Curt Finch. The leader of Deer Valley Unified School District (DVUSD) was marking his five hundredth classroom visit this school year.
For the fifth consecutive year, Dr. Finch achieved his goal of "keeping his pulse on the Deer Valley machine" by visiting 500 classrooms across the 367 square mile district.
Dr. Finch believes these visits are vital to his role in DVUSD. "I hear it all the time. Teachers always say, I have been teaching for 'X' amount of years and a superintendent has never been in my room ever. They appreciate seeing me there. It brings joy to my heart that these visits are important to our teachers and something I need to do every year."
Desert Sage Elementary School Principal, Kristy Gill echoed that sentiment. "These visits really show that he's a superintendent who wants to stay in touch with our most precious commodity - the kids."
The students that Dr. Finch met during his five hundredth classroom visit at Desert Sage participate in the Mandarin Immersion program offered by DVUSD. During the visit, students taught Dr. Finch some of their favorite Mandarin songs, how to count to ten, and how to say 500 in mandarin!
---
News From Washington Elementary School District
Desert Foothills Wins WESD Softball Title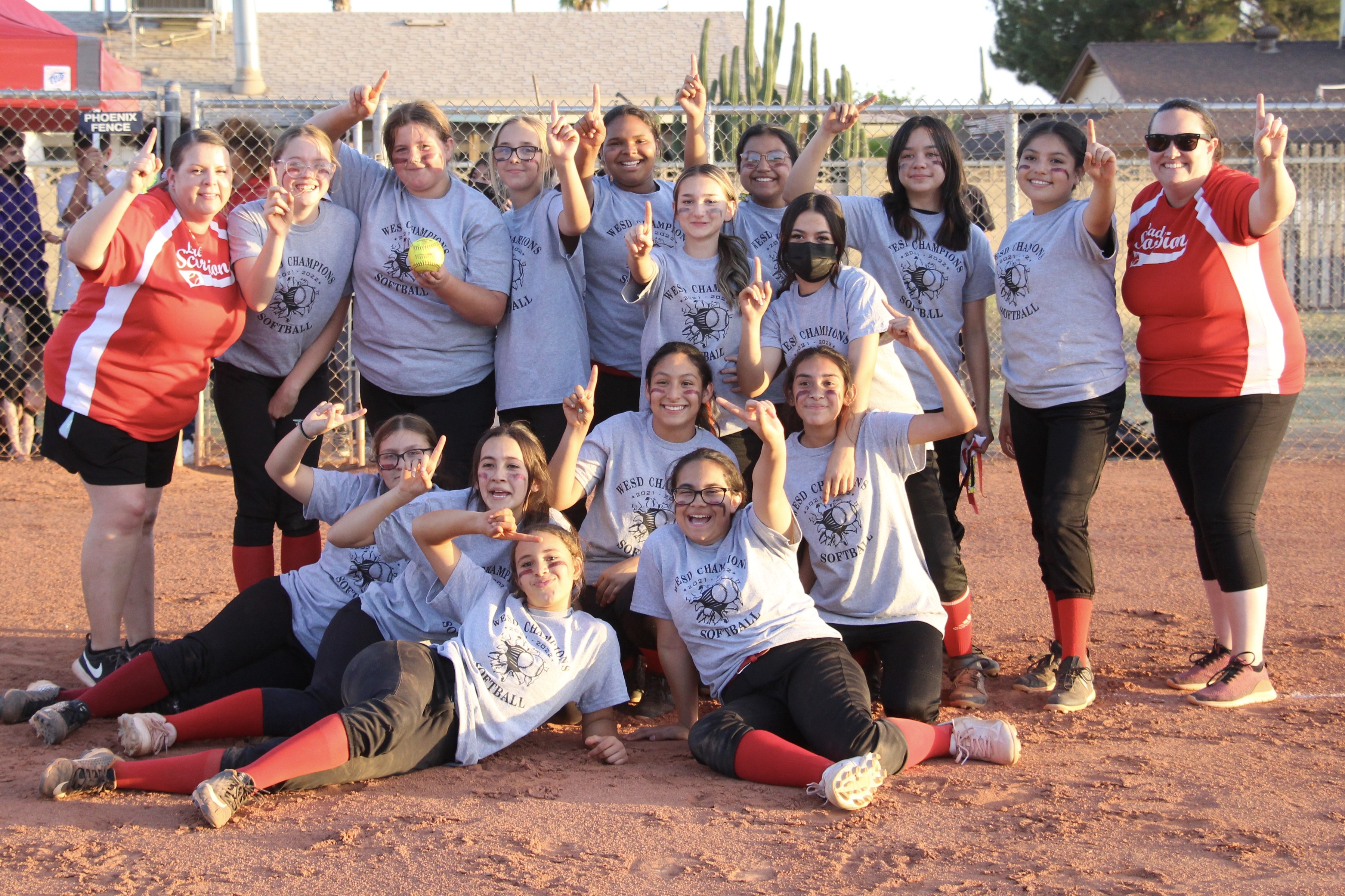 All of the teams from the five WESD middle schools gave their best effort in the WESD Softball Tournament. It came down to a nail bitter between Cholla Middle School and Desert Foothills Junior High in the championship game, with the DF Scorpions taking the title, 4-3. Congrats to all the athletes for their excellent display of sportsmanship and teamwork!
Visit the WESD Virtual Art Show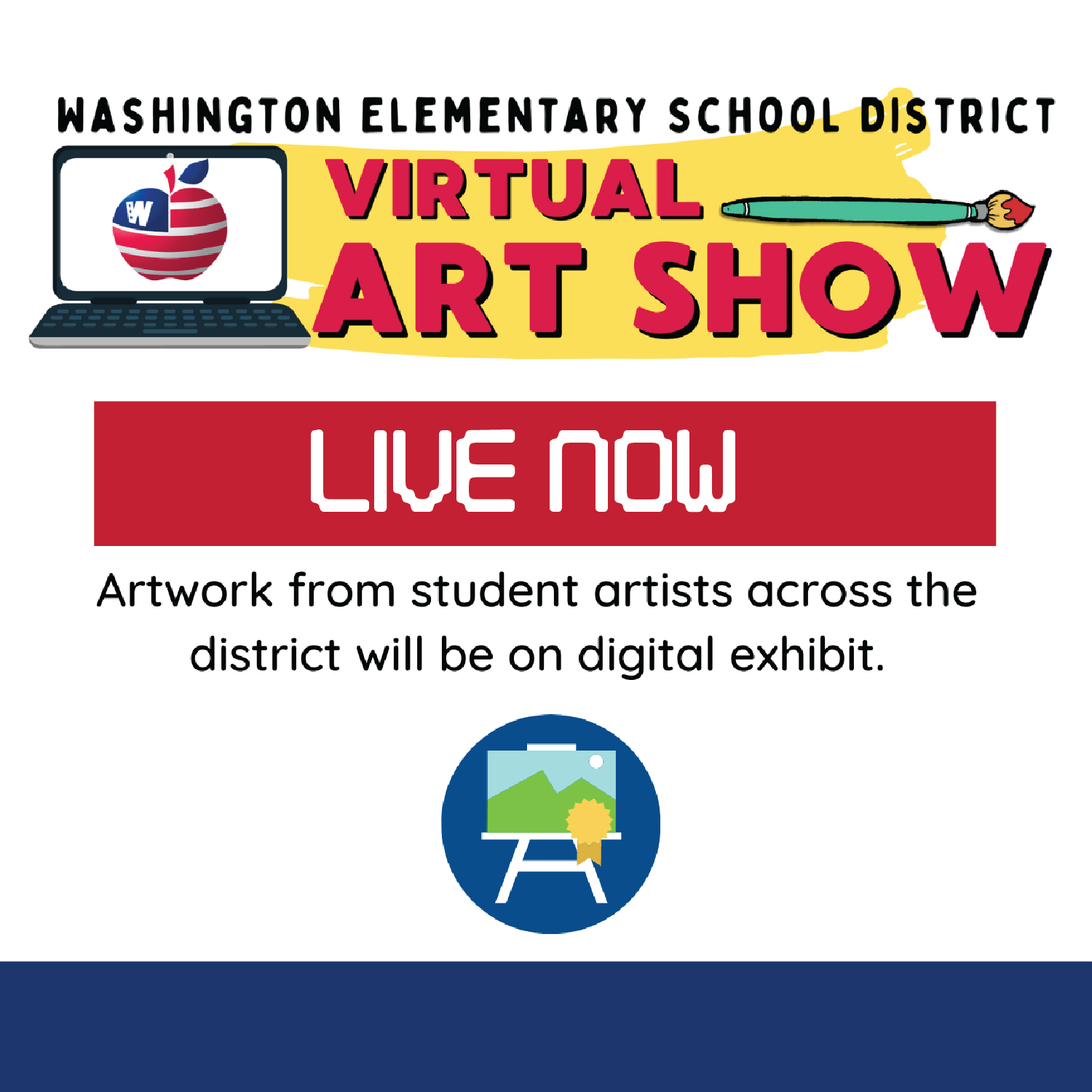 Attention families, teachers, staff and community members! You're invited to the Virtual District Art Show! Each school has a gallery of student-created art for guests to enjoy. These pieces demonstrate the art standards from each grade level – not to mention that the WESD has some incredibly talented students! Special shout out to all the art teachers who guided our young artists through the learning process and created these fun virtual galleries for us to enjoy! Visit Here!
WESD Offers Summer Learning For Incoming Grades K-8
Washington Elementary School District is offering a free, four-week, summer school called the Summer Academy May 31 – June 23. All WESD students are eligible to participate. The Summer Academy will be available at 27 locations for all 32 schools in the WESD and includes breakfast and lunch. Summer school participants will be offered math, reading, hands-on STEM learning and gain social skills. Visit our website for more information and to register: Click Here
---
News From Glendale Union High School District
Save the Dates for GUHSD Graduations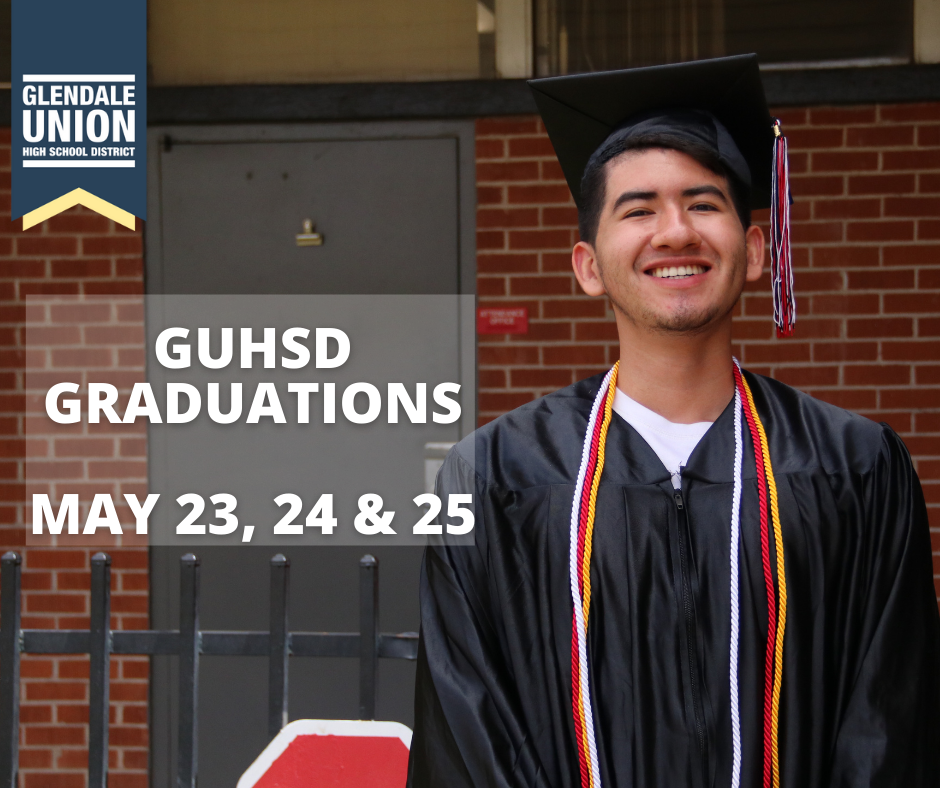 Mark your calendars for Glendale Union High School District graduations! All graduations will be held at the Grand Canyon University Arena located at 3300 W Camelback Rd Building 38, Phoenix, AZ 85017. To view, all dates and times see the list below. We look forward to celebrating the Class of 2022.
May 23, 2022
Apollo High School - 1:00 PM
Washington High School - 4:30 PM
Thunderbird High School - 8:00 PM
May 24, 2022
Glendale High School - 1:00 PM
Independence High School - 4:30 PM
Cortez High School - 8:00 PM
May 25, 2022
Sunnyslope High School - 1:00 PM
Greenway High School - 4:30 PM
Moon Valley High School - 8:00 PM
To learn more GUHSD news, visit our Facebook page @GUHSDAZ.
Join GUHSD's Free, Signature Summer Opportunities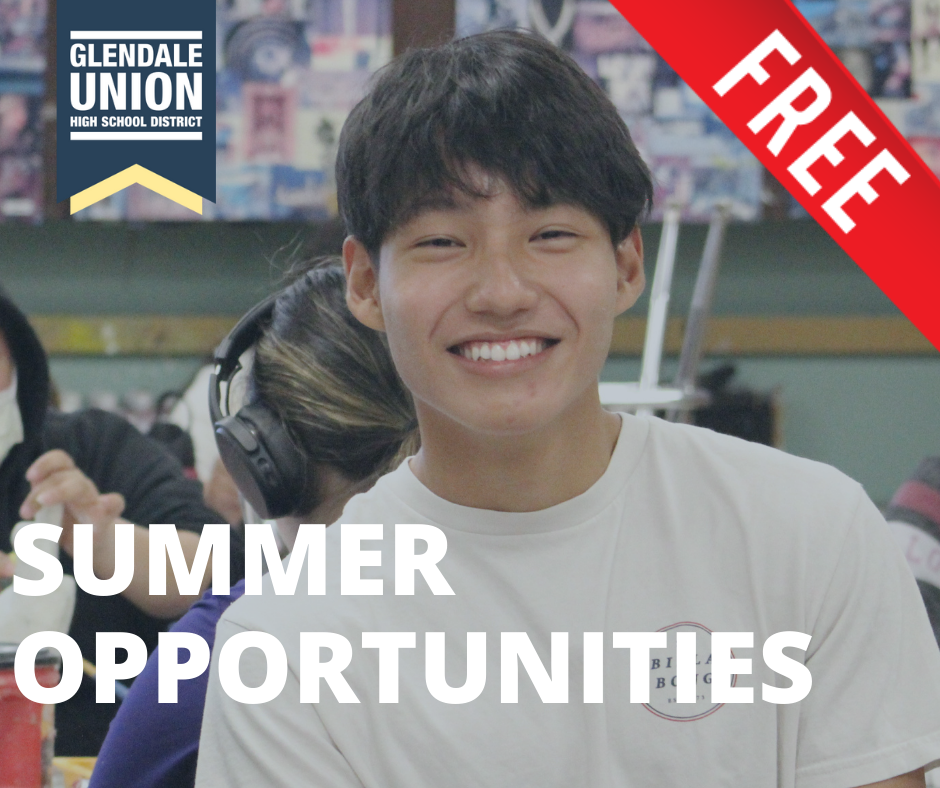 Glendale Union High School District's signature, free Summer Opportunities are available once again to sixth through eighth-grade students and current GUHSD students. GUHSD's Summer Opportunities include Summer School, Summer Camps, and Summer Academies, which will provide students with opportunities to expand their skills and knowledge, and prepare them for the important next step. Don't allow your child/teen to miss out on this chance to attend GUHSD summer opportunities!
To learn more GUHSD news, visit our Facebook page @GUHSDAZ.
Cortez High School Hosts Spring Dance Concert
Fine and performing arts excellence continues at Cortez High School as dancers take the stage at the Spring Dance Concert. Cortez's Spring dance concert "Nostalgia" was based on the idea that music instills a sentimental affection to the past. Dancers interviewed teachers, staff, and each other with the leading question, "What song sparks a memory for you?". During the concert as dancers ran on stage the corresponding recorded interview was projected for the audience to see.
To learn more about Cortez High School, visit @CortezHighSchoolAZ on Facebook.
Greenway High School Students Continue Education to Become Teachers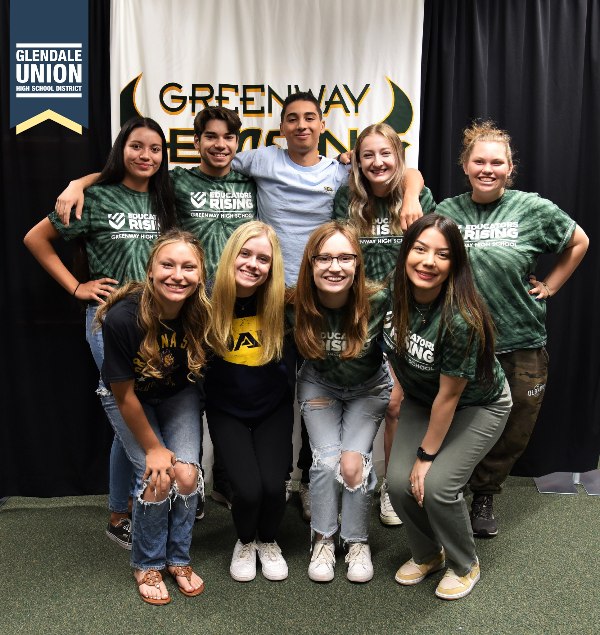 Excellence continues at Greenway High School as all students in Educators Rising sign with various universities to become teachers. Member of Educator Rising will be attending Grand Canyon University, Glendale Community College, Arizona State University, and Northern Arizona University in the fall.
To learn more about Greenway High School, visit @GreenwayHighSchoolAZ on Facebook.
Moon Valley High School Students Receive Scholarships at Grand Canyon University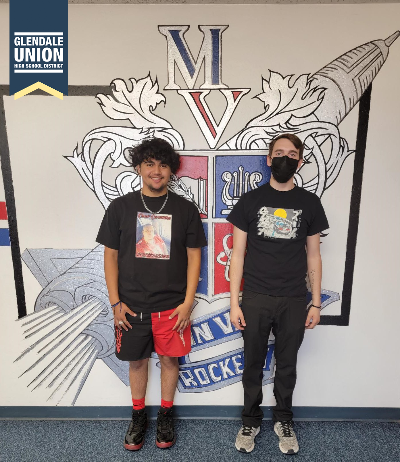 Academic excellence continues as seniors, Victor Garcia and Hagen Sears receive the Grand Canyon University (GCU) Students Inspiring Students scholarship. This scholarship provides full tuition for 4 years at GCU.
To learn more about Moon Valley High School, visit @MoonValleyHighSchoolAZ on Facebook.
---
Interested in serving on Phoenix's Boards and Commissions?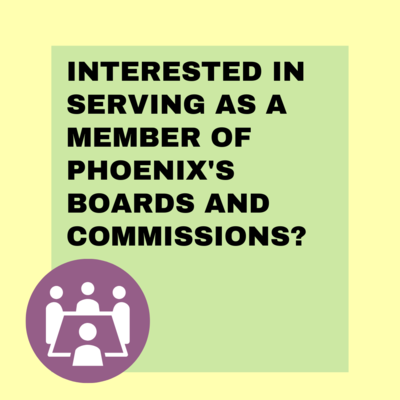 District 1 is seeking community leaders interested in serving as the District's representative for various boards and commissions, such as the Village Planning Committee.
To start the application process, please visit the Boards and Commissions webpage.
---

Upcoming City Council Meetings
Next City Council Policy Meeting: May 17th

Next City Council Formal Meeting: May 25th
Councilwoman O'Brien has been appointed chairperson of the Public Safety and Justice Subcommittee, and is also a member of the Transportation, Infrastructure and Innovation Subcommittee and the Economic Development and Equity Subcommittee. Visit the Council Subcommittee webpage for the schedule of public meetings.
---
Learn more about Councilwoman O'Brien, her priorities and focus for District 1 on the district's webpage.
---