---
Message from Councilwoman Ann O'Brien
Even though Council is not fully back in session yet, my office is back in full swing of things! As a reminder, the first Council Meeting for our next session will be on August 31st. Be sure to mark your calendars!
Over the weekend I had the amazing opportunity to join Thrive Phoenix and their organizer, Nina, as we worked to clean up Bell Rd and the 19th Ave area. Big thank you to all the volunteers who turned out to clean up the community and take pride in where they live! A shout-out to our men and women in the Black Mountain Police Precinct who watched over all the volunteers to keep us safe and even picked up a trash bag or two to help us out! Another shout-out to the Black Mountain Community Alliance, Bell Road Business Alliance, and the Village Meadows Block Watch for helping to spread the word to the community about this clean up! And again, a HUGE THANK YOU to Nina for all her work and ownership within this community. Together we are making a difference!
On Monday, I meet with representatives from the FAA to discuss future changes to flight paths over Sky Harbor on the east side. Part of the FAA's stakeholder process is to start with the elected officials in the City where the airport is housed, then move on to the surrounding cities in the area where they are looking to make changes. In this case, this would include Scottsdale and Mesa (as they have their own airports) and the Tribes which would be impacted by the flight paths. Eventually, they will seek community feedback through public meetings, and I will be sure to let you know how you can provide your input! What is important to me is ensuring changes in flight paths on the East do not impact the northern flight paths over Deer Valley Airport. As I have mentioned in the past, big things are coming to the Deer Valley Airport and protecting it from Sky Harbor flight path changes is in our best interest.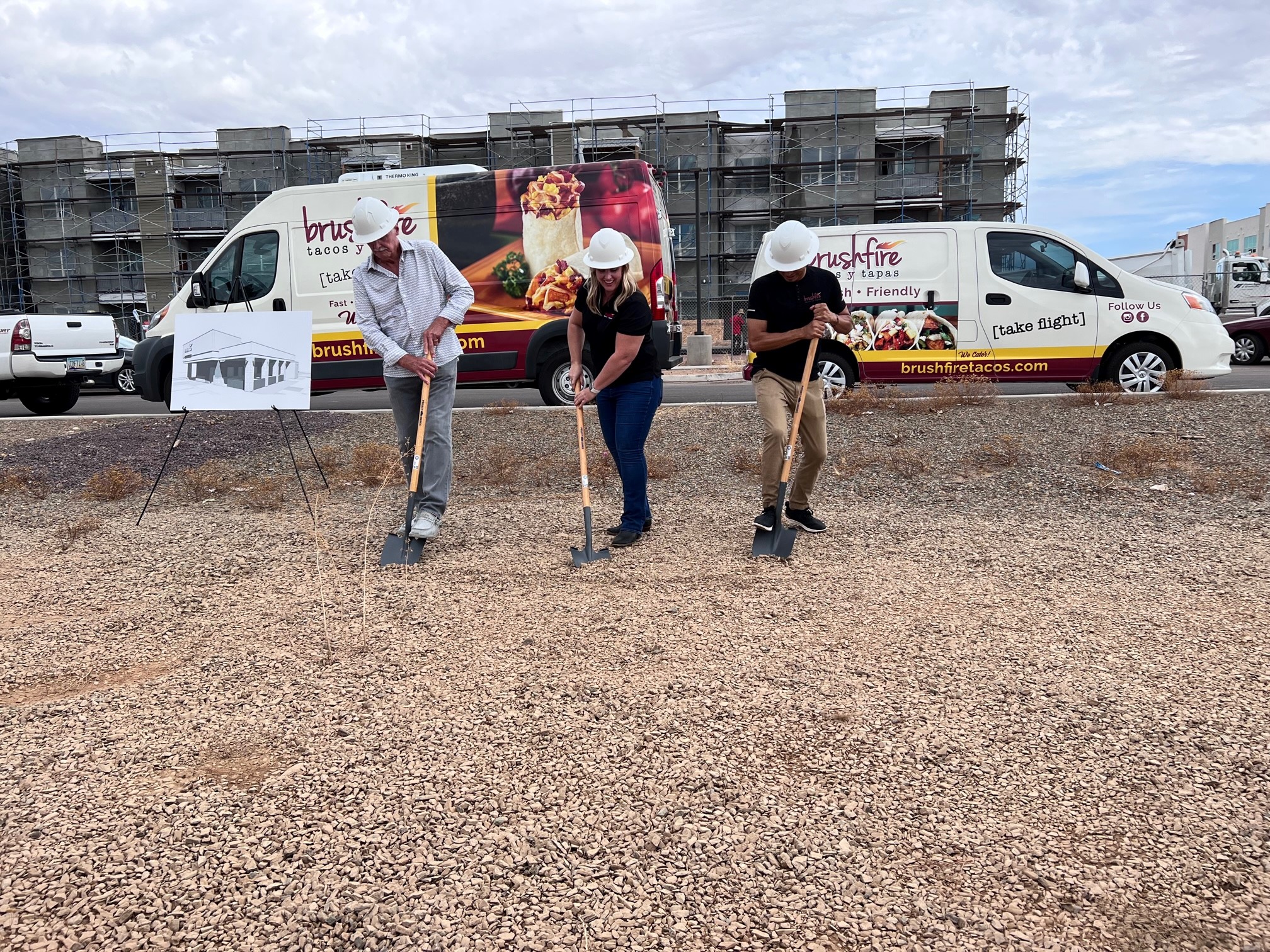 Tuesday morning, my staff and I split double duty! My Chief of Staff represented our office at a groundbreaking for an exciting new restaurant coming to District 1 up off Happy Valley and 35th Ave. This location will mark the third location and serve as the flagship store for Brushfire Tacos y Tapas. Serving sharable Mexican cuisine, Brushfire was started with a mission to give back to their community. They partner with educational non-profits to give back to the communities they invest in, and I could not be more excited for their grand opening – which will hopefully be near the end of this year!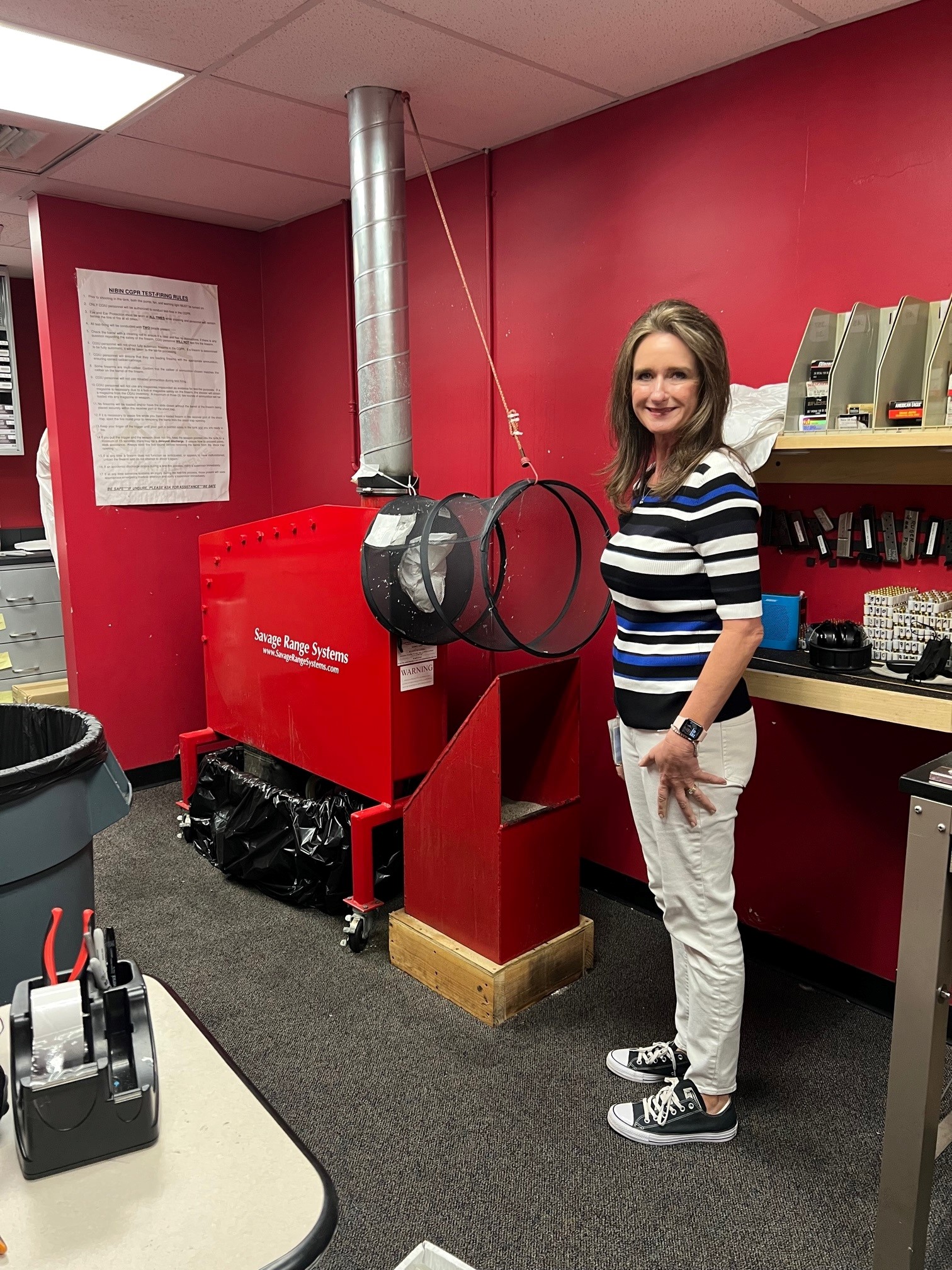 While my staff was welcoming new business into the community, I was touring the Crime Gun Intelligence Center over at Police Headquarters. With the rise in gun violence here in Phoenix, a month ago, I joined Mayor Gallego, County Attorney Rachel Mitchell, Police Chief Williams, and federal agents in announcing a new partnership and initiative to tackle gun crime and violence. I joined Assistant City Manager Lori Bays in learning more about the current Intelligence Center and what is needed to shore up our investigations and ensure these criminals are being prosecuted to the fullest extent of the law. An interesting statistic I learned, two percent of criminals are committing 80% of all gun crimes.
Additionally, this week my staff met with the Economic Development Department to begin planning for the big Bill and Ted's Excellent Adventure showing happening in October. I can't wait to bring this event to the community to celebrate the history of Metrocenter mall one final time before demolition. I also received an update on the planning and scheduling of Metrocenter and what to expect as Phase One of the redevelopment gets underway. I am overjoyed for this region and so excited for our October movie night! Keep your eyes on my newsletter as we get closer, as I will provide more information about our October event.
Lastly, I am closing out my week attending the Arizona Water Law Conference. If you were not aware, I do not just advocate and represent all of you in District 1 on the City Council, but I also represent the entirety of the City of Phoenix on the Arizona Municipal Water User Authority (AMWUA) Board. This board is comprised of leadership from many of the cities in Maricopa County. In the current drought crisis, I feel compelled to learn more about the regional and national implications of The Colorado River Compact of 1922. Water is vital to life, especially here in the desert. I hope to continue to represent our City on this important board and am incredibly thankful to Mayor Gallego for giving me the opportunity to represent all of Phoenix.
This weekend I take off to visit my in-laws in New York and attend a wedding in Orlando. I hope you all have a great weekend, and I will be checking in with you all from New York next week!
Ann
Councilwoman, District 1