---
Want to get some discounted tickets to Six Flags Hurricane Harbor? Help us collect as many school supplies as we can throughout the month of July!
All throughout the month of July, our office will be collecting school supplies at 4 locally owned restaurants spread throughout District 1. We're asking for people to donate at least one item from the below list of needed school supplies. In return, you'll receive a coupon good for up to six (6) discounted tickets to Six Flags Hurricane Harbor to escape the heat!
The school items we're asking for are:
Backpacks

Pencils

Pens

Markers

Printer Paper

Crayons

Tissues

Hand Sanitizer

Glue

Scissors

Notepads

3-Ring Binders
Items can be dropped off at any one of the four restaurants listed below:
---
Save The Date: Community Breakfast
Did you miss us? We sure missed you!
We are excited to announce that the District 1 breakfasts are coming back! It's been over a year since previous Councilwoman Williams held her last breakfast and this will mark the first breakfast held by Councilwoman O'Brien.
It will be held on Friday, August 27th at 8:30AM, located at the DoubleTree Hilton in MetroCenter (10220 N Metro Pkwy E, Phoenix, AZ 85051). More details are to come, and we hope to see you there!
---
Do You Want To Own A Food Truck?
"Do You Want to Own a…?" is a new series of programs for people interested in starting a business being offered by Phoenix Public Library. Each month will highlight leaders in specific industries and areas of interest.
On Wednesday, August 11th from 5:00 p.m.- 6:30 p.m. the focus will be: Do You Want to Own a Food Truck?
Customers can join a virtual facilitated, panel discussion with local entrepreneurs. The goal of the program is to connect entrepreneurs with industry leaders from the Valley to provide guidance and networking opportunities. For more information and to register for the program please visit the Phoenix Public Library website.
---
Congresswoman Lesko's 2021 Congressional App Challenge
Officially launched by the U.S. House of Representatives in 2015, this nationwide effort allows students to compete against their peers by creating an application. The Challenge is designed to promote innovation and engagement in computer science.
The Congressional App Challenge is open to all middle and high school students in Arizona's 8th Congressional District. Apps must be submitted on the Congressional App Challenge Website no later than November 1st. Students can officially begin to register on June 24th using the online Registration Portal.
The winning app from each district will be displayed in the U.S. Capitol Building and winning students will be invited to the #HouseofCode Reception in Washington D.C. in the Spring of 2022. For the official rules and helpful coding resources, please visit the Congressional App Challenge Students Page.
Feel free to visit Congresswoman Lesko's Congressional App Challenge Page for any additional details.
---
COVID-19 Free Mobile Testing in District 1
As many of us begin the trek back to the workplace, some companies may require employees to get tested for COVID-19 before coming back.
On Monday, July 26th, from 7:00 a.m. to 1:00 p.m., the mobile testing van, managed by Premiere - Hot Spot, will be at Cortez Park, 3434 W. Dunlap, Phoenix, AZ 85051, to offer free antigen (viral test) and antibodies tests to individuals. Walk-ups are welcome. No out-of-pocket cost for anyone.
COVID-19 Vaccination and Childhood Immunizations
In partnership with Maricopa County Public Health, the Deer Valley Unified School District is offering childhood immunizations for pre-school-12 and COVID-19 vaccines for youth ages 12-17 years (Pfizer), as well as adults 18 years and up (Pfizer or Johnson & Johnson).
Thursday, July 29, 12 noon- 6 p.m. Constitution Elementary School (lower lot, cafeteria and gym), 18440 N. 15th Ave.
---
News From Deer Valley Unified School District
Open Enrollment:
Open enrollment has now begun at DVUSD for the 2021-2022 School Year. And this year, it's never been easier!
Parents can register online by clicking the button below:
Aspire: Deer Valley's Online Academy:
Deer Valley Unified School District (DVUSD) now offers online courses for K-12 students in Arizona who seek a robust online school option. Read more at www.dvusd.org/Aspire
DVUSD previously had a robust online program for high school students. With Aspire, we will have Advanced Placement offerings and are working to expand our offerings to Dual Enrollment options, CTE Internships, eSports, honor societies, and more in the near future.
With this past school year's parent interest in online schooling for their child, DVUSD determined there continues to be a need to provide an online option for parents. DVUSD believes providing this choice for parents who want an online education.
What makes DVUSD different and better than other online options?
Students enrolled in Aspire in K-6 will engage in synchronous (real-time, teacher-led) instruction. This gives younger students the structure needed to be successful.
Middle grade students will have a hybrid of asynchronous (prepared resources) and synchronous instruction and 9-12 grade students will be an asynchronous campus with open lab access to teachers with both virtual and in-person office hours.
Aspire teachers are Highly Qualified and Properly Certified educators, which sets us apart from some other online schools.
DVUSD students can still participate extracurricular activities at their home boundary school. Music, art and PE, Technology are offered at elementary. Electives/exploratory classes offered at middle school.
For full time K-12 Aspire students, there is no fee. Families electing to enroll in Aspire, Deer Valley's K-12 Online Academy need to complete the open enrollment process and follow the same procedures aligned to the brick and mortar campuses, detailed at: https://openenrollment.dvusd.org/application
---
News From Washington Elementary School District
Now Enrolling Families for the 2021 – 2022 School Year
WESD is enrolling kindergartners for the 2021-2022 school year. We offer some of the lowest teacher to student ratios in the area to ensure that your child receives personalized attention. Our free, full day program includes research-based curriculum that addresses reading, writing, math, science, social studies, physical education and art with plenty of time for exploration and play. You can learn more about our program, meet our teachers and take virtual tours by visiting wesdschools.org/kindergarten. Please share this information with your friends and neighbors who have children turning 5 before September 1.
---
News From Glendale Union High School District
World-class Education in Your Own Backyard: Enroll Today!
Glendale Union High School District offers nine nationally recognized high schools right in your own backyard. All schools are ranked among America's best high schools by U.S. News & World Report. GUHSD is proud to provide championship athletics, extracurricular activities, cutting-edge STEM opportunities, career & technical education options, and so much more. The new school year begins on August 9. It is not too late for new students to enroll for the 2021-2022 school year. Enrollment information can be located here.
To learn more about GUHSD's accomplishments, visit @GUHSDAZ on Facebook.
First Day of School: August 9th
In less than one month, Glendale Union High School District will be starting the 2021-2022 school year. The first day of school is on August 9. Administrators, teachers, and support staff look forward to welcoming everyone back. More information regarding the school year will be forthcoming from the schools.
To learn more about GUHSD's news, visit @GUHSDAZ on Facebook.
Cortez High School Boys Basketball Team Volunteer at Local Park
Cortez High School Boys Basketball players are stepping out into their community during summer break. The basketball team prepared meals and handed out water to the less fortunate at a local park in their community.
To learn more about Cortez High School's news, visit @CortezHighSchoolAZ on Facebook.
---
Interested in serving on Phoenix's Boards and Commissions?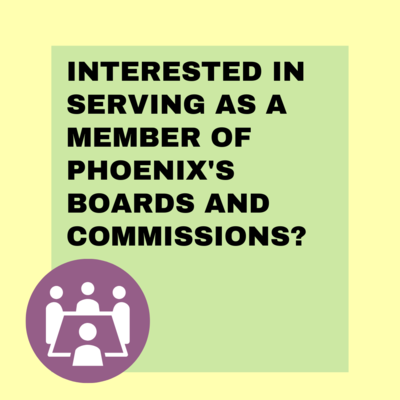 District 1 is seeking community leaders interested in serving as the District's representative for various boards and commissions, such as the Village Planning Committee and the Arts and Culture Commission.
To start the application process, please visit the Boards and Commissions webpage.
---

Upcoming City Council Meetings
There are no upcoming meetings through the month of July. Council Meetings will return in August.
---
Learn more about Councilwoman O'Brien, her priorities and focus for District 1 on the district's webpage.
---